Commercial and Industrial Cleaning
About Us
Fox Group is a Market Leader in Specialist cleaning and maintenance with vast experience, having a combined total of 34 years in the industry. We offer specialist cleaning services for most hard surfaces.
Our highly experienced evaluators work with companies of all sizes to tailor a package to suit their individual needs. We can carry out stand-alone services or tailor a full maintenance package to suit your business.
Our Values
At Fox Group, Health and safety is our primary concern when undertaking any work, you can be assured that your property is safe in our hands. Any job we deem unsafe we will not go forward with.
We strive to ensure an Eco friendly approach to work, contributing to caring for the planet.
Using market leading machinery is of the utmost importance to us to ensure you get the best value for money.
We make it a priority to have fully trained and qualified operatives available for the job at hand.
We carry full public and employee liability insurance to protect both your property and ourselves from any unforeseeable events.
Proof of Delivery
To lessen our impact on the environment we provide electronic proof of delivery instead of paper sign off's through our cloud based software.
This software allows us to keep track of our operatives and the time they spend completing the task on site. This also means that our customers can view real time reporting of any given job. Each of our operatives has access to the app on their tablet enabling real time provision of photographic evidence and signatures, this enables us to ensure full transparency and customer satisfaction at the click of a button. 
We make sure that every contract is fully assessed before work commences. Copies of our Insurance documents and any site-specific Risk Assessments and method statements are provided to the customer. As part of the Safe contractor scheme we value the safety of both our clients and members of staff and the public. We are always on hand to answer any queries and will provide a dedicated member of the team to each contract to make sure we always reach the highest standards.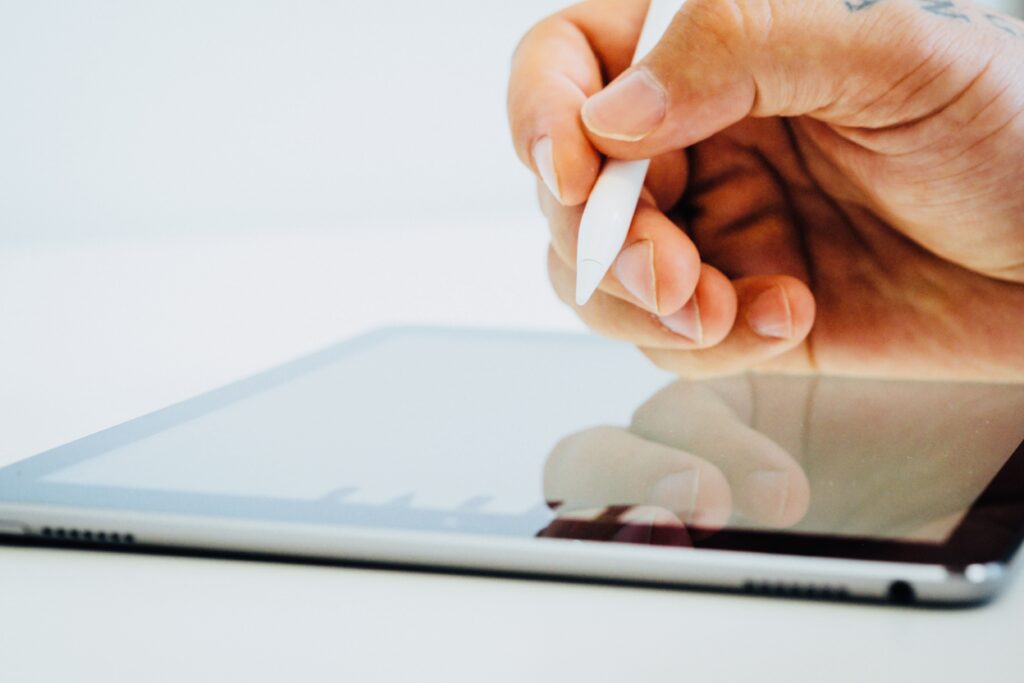 Our Specialist Cleaning Services
Window Cleaning
Window Cleaning is one of our most popular services. We offer different methods of cleaning so we can find one that suits your Property's needs.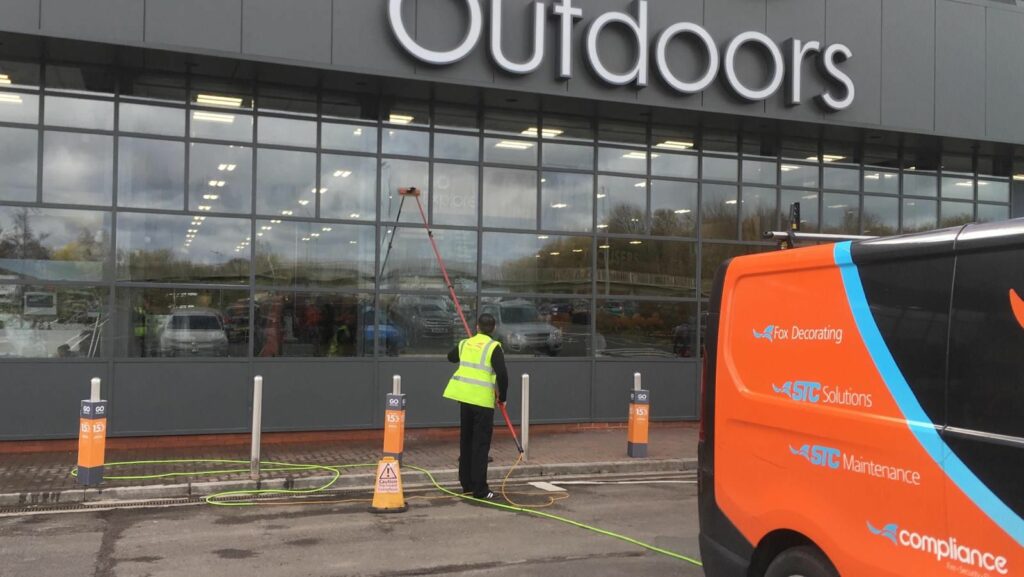 Reach and Wash System
We can reach windows up to 70ft without leaving the ground. Using our hot water system leaves windows cleaner with the improved cleaning power that hot water gives.
Traditional
Whether high or low level we can clean internal and external windows using the traditional method. We always try to be as non-intrusive as possible when carrying out this type of work.
Access Equipment
We can provide highly trained IPAF operatives who operate MEWPS (Mobile Operated Work Platforms). We can provide Cherry Pickers, Scissor lifts or Spider machinery to reach even the most difficult places. We can also provide traffic management and organise permits until the work is completed.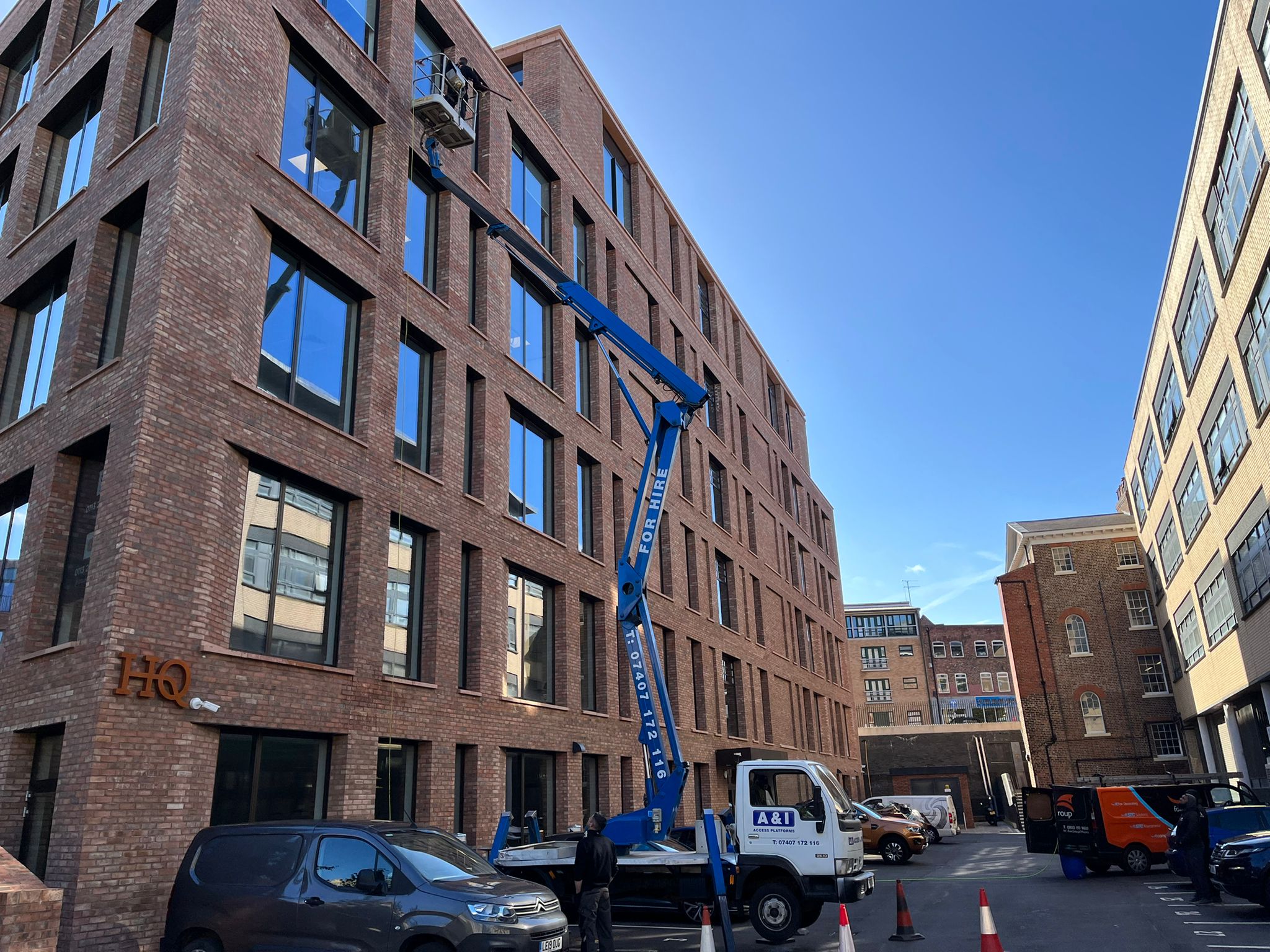 Gutter Cleaning
When Gutters are working properly they divert rainwater away from buildings, protecting your property. When gutters become blocked or start to leak this can be a big and often costly problem. Regular Gutter maintenance prevents blockages and cuts down on repair bills. It can also keep your buildings insurance valid as without regular maintenance your insurance often won't pay out for damages caused by blocked gutters.
We use a number of methods to clean out gutters. Whether by hand or using our revolutionary Gutter Vac system we can make sure that your gutters are kept free from blockages and overflowing. We also carry out repairs and gutter replacement to make sure everything runs as it should.
Other Services
Cladding and Facade Cleaning
Thermatech Super-Heated Steam Cleaning (Industry Recommended for stone cleaning and restoration)
Pressure Washing
Canopy Cleaning
Solar Panel Cleaning
To arrange a site visit and a tailored quotation
At Fox Group we are established specialists in Deep cleans and chemical fogging. Through our fogging service we can eliminate the harmful bacteria in the air and on hard surfaces, which cause the spread of infection.
Our fogging machines create and disperse a disinfectant aerosol to reduce the numbers of airborne microorganisms and also to apply disinfectant to surfaces that may be difficult to reach. The machines and chemicals we use kill off 99.9999% of bacteria from surfaces.
The key to stopping the spread of most viruses, including Covid-19 is frequent cleaning of high contact areas and surfaces that are frequently touched with an approved disinfectant. Fogging regularly is the quickest and most cost effective way of doing this.
Consumer and staff confidence is key to returning to normality in the workplace, by maintaining a regular schedule of fogging we can ensure your working environment is a safe and secure place for all involved.
Our fully trained operatives are ready to respond to call outs 24/7. Give us a call and see for yourself.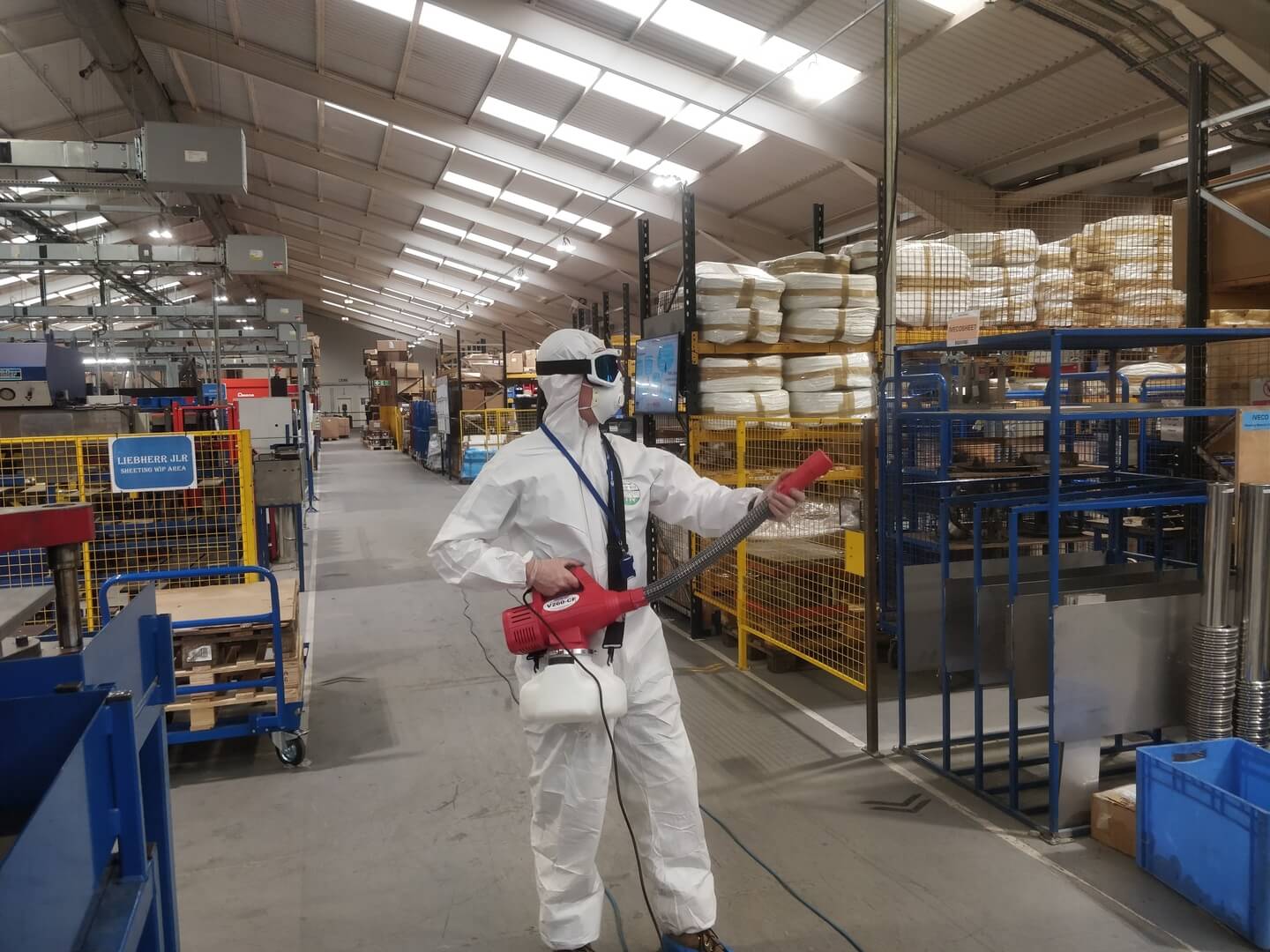 Office Locations
York Office
Popeshead Court Offices
Peter Lane
York
YO1 8SU
Office Hours
Monday – Friday: 9am – 5pm
Saturday & Sunday: Closed