Fountain Restoration – Oulton Hall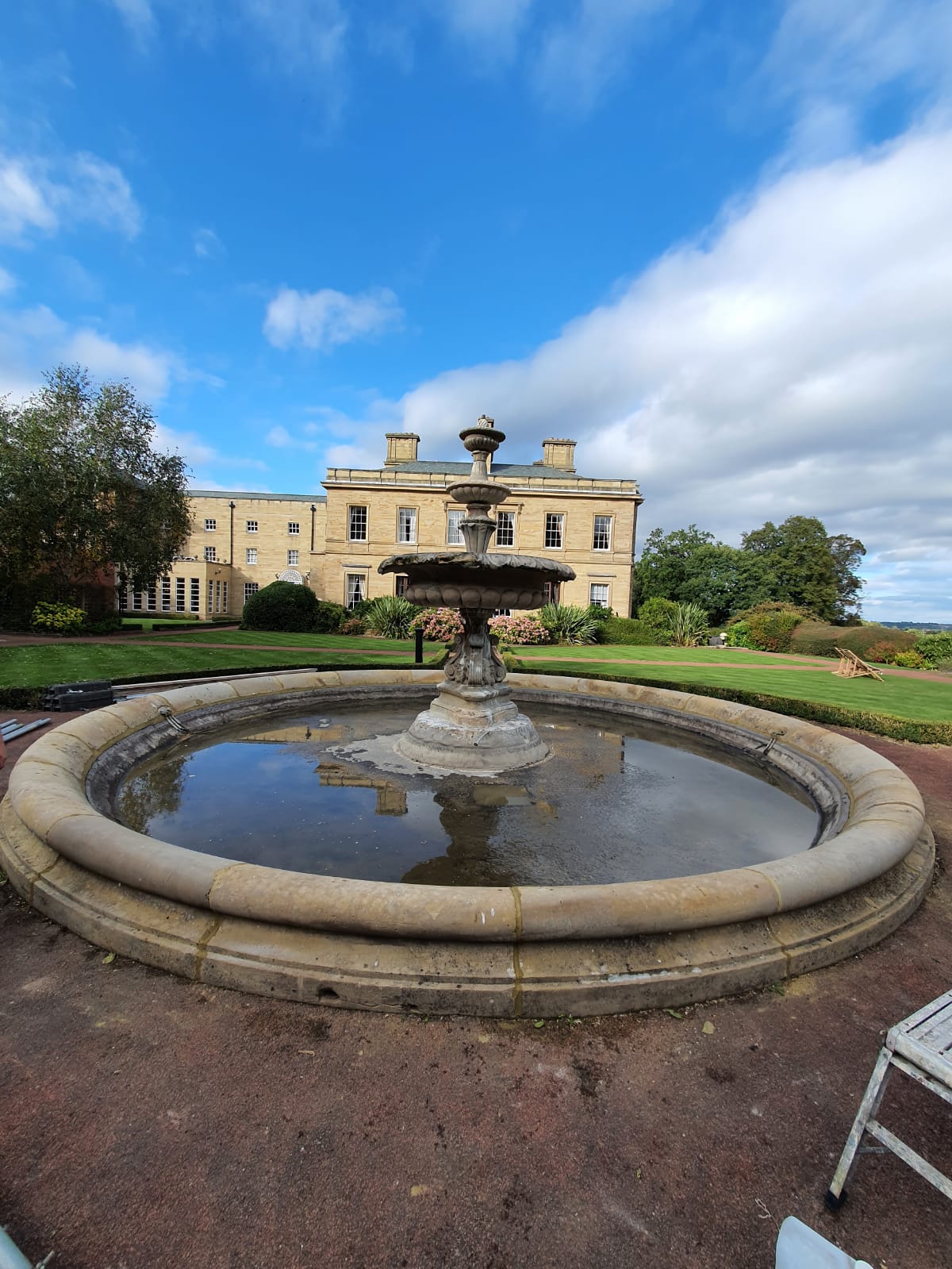 Aim
We received a call from Oulton Hall Hotel that their fabulous 18th Century Fountain feature was no longer working. We needed to restore the Fountain back to its original working glory so that the hotel could enjoy its beauty along with its stunning scenic gardens once again.
Objective
The job required our speed and efficiency to ensure that the disruption to the hotel's guests were minor so we could assist in maintaining the hotel's calming and tranquil atmosphere. This job needed to be executed as always with the highest Health & Safety in mind.
How We Did It
Safety is always a priority to us, it was essential that all measures were taken to ensure we kept ourselves and our clients guests free from any potential hazards.
Working with a precious 18th Century Fountain such as this one, required skill, care and efficiency to make sure no detrimental damage was made to this historic feature. Our fully trained operatives carefully investigated the source of the issue and repaired the problem effectively whilst preserving the Fountain's decadent beauty.
Results
The Fountain was restored back to life for all present and future guests to enjoy once again. Our team did a fantastic job.
Hotel GM Mark Illingworth commented:
"Our water feature at Oulton Hall, has sadly been in a state of repair for sometime.  We contacted various companies in relation to the renovation and upgrade and are so pleased that we selected Fox Group to carry out the work for us.  Andrew and his team did an amazing job.  Not only was it value for money, the final finish was of an extremely high standard.  I would not hesitate in recommending."
On behalf of Fox Group, Operations Manager Ben Cuthbert says:
"I am extremely proud of our team and the quality of the finished results. When tasked with a job like this which involves keeping the historical features of the fountain in tact, it is reassuring that our team can achieve such outstanding results."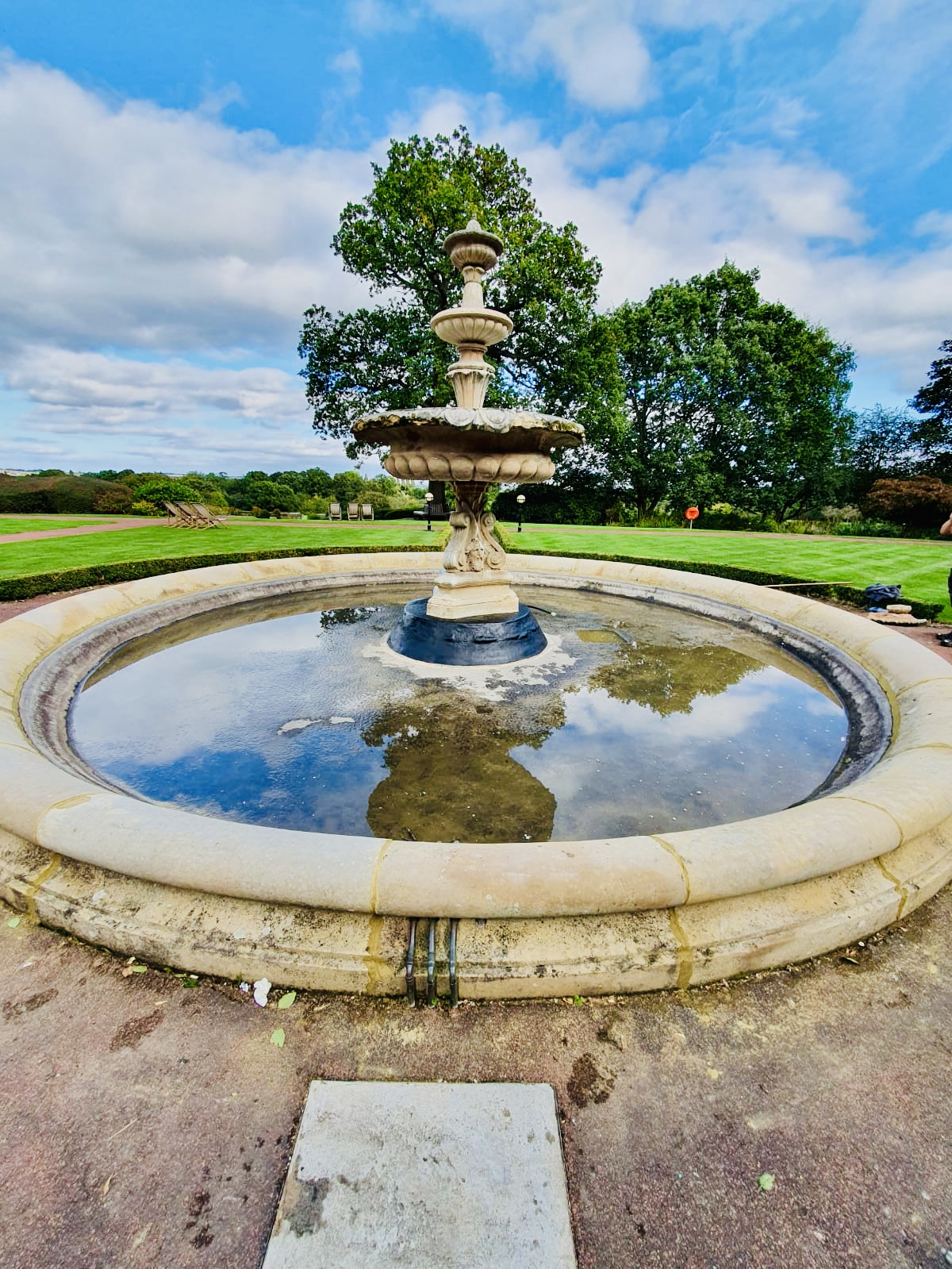 Gallery
Below are some images documenting the process of the restoration. There is also a video of the restored fountain in action!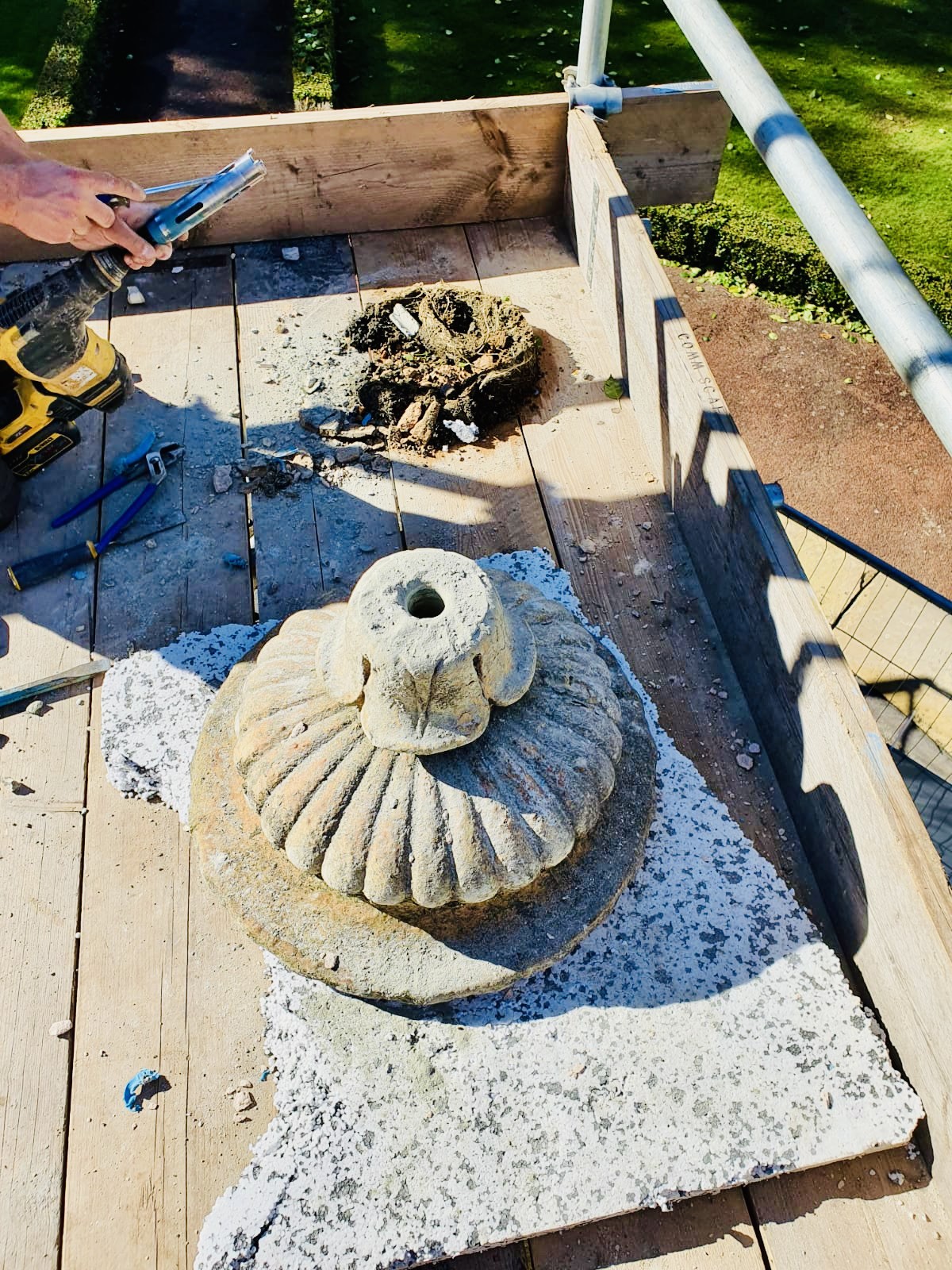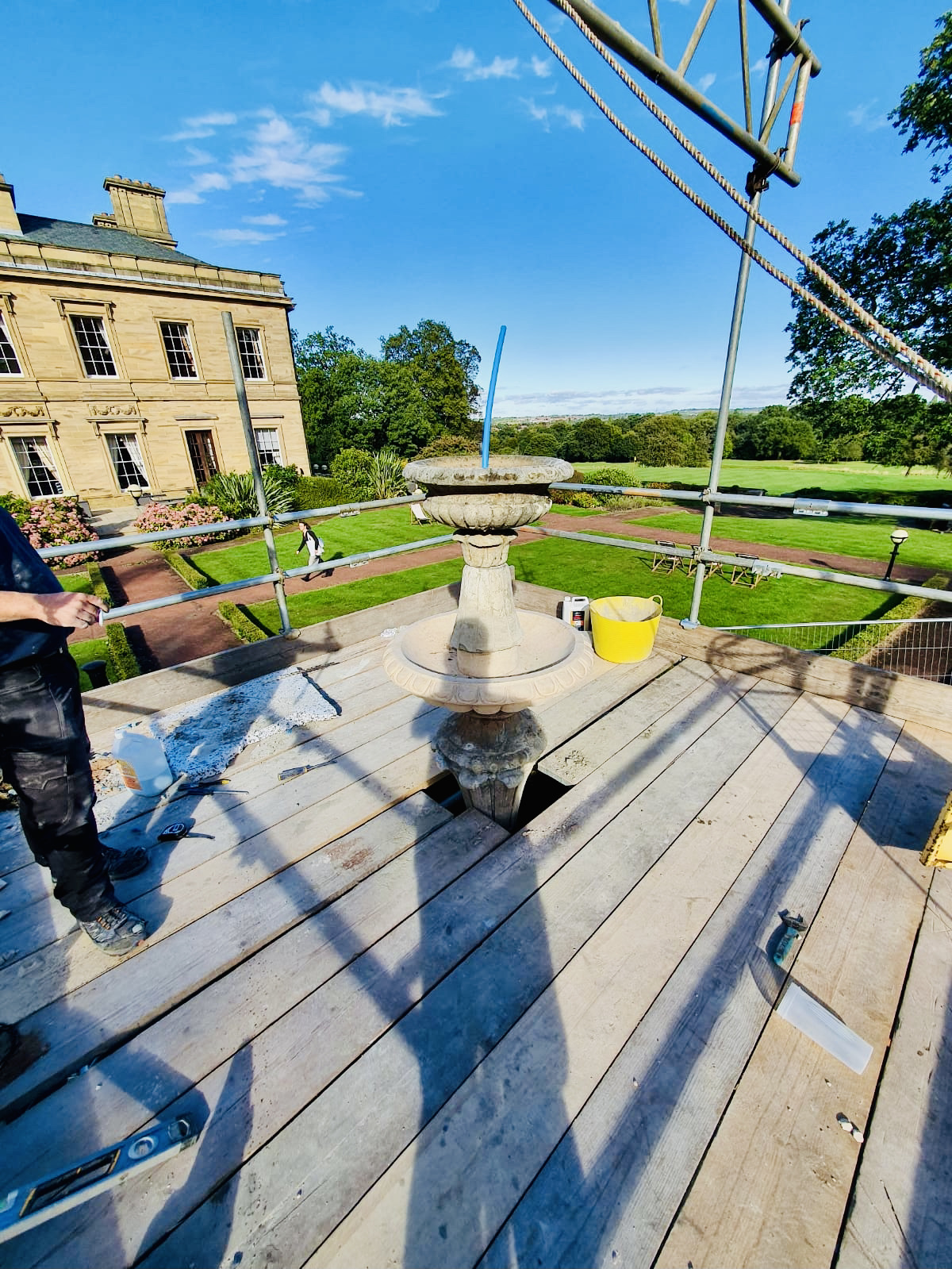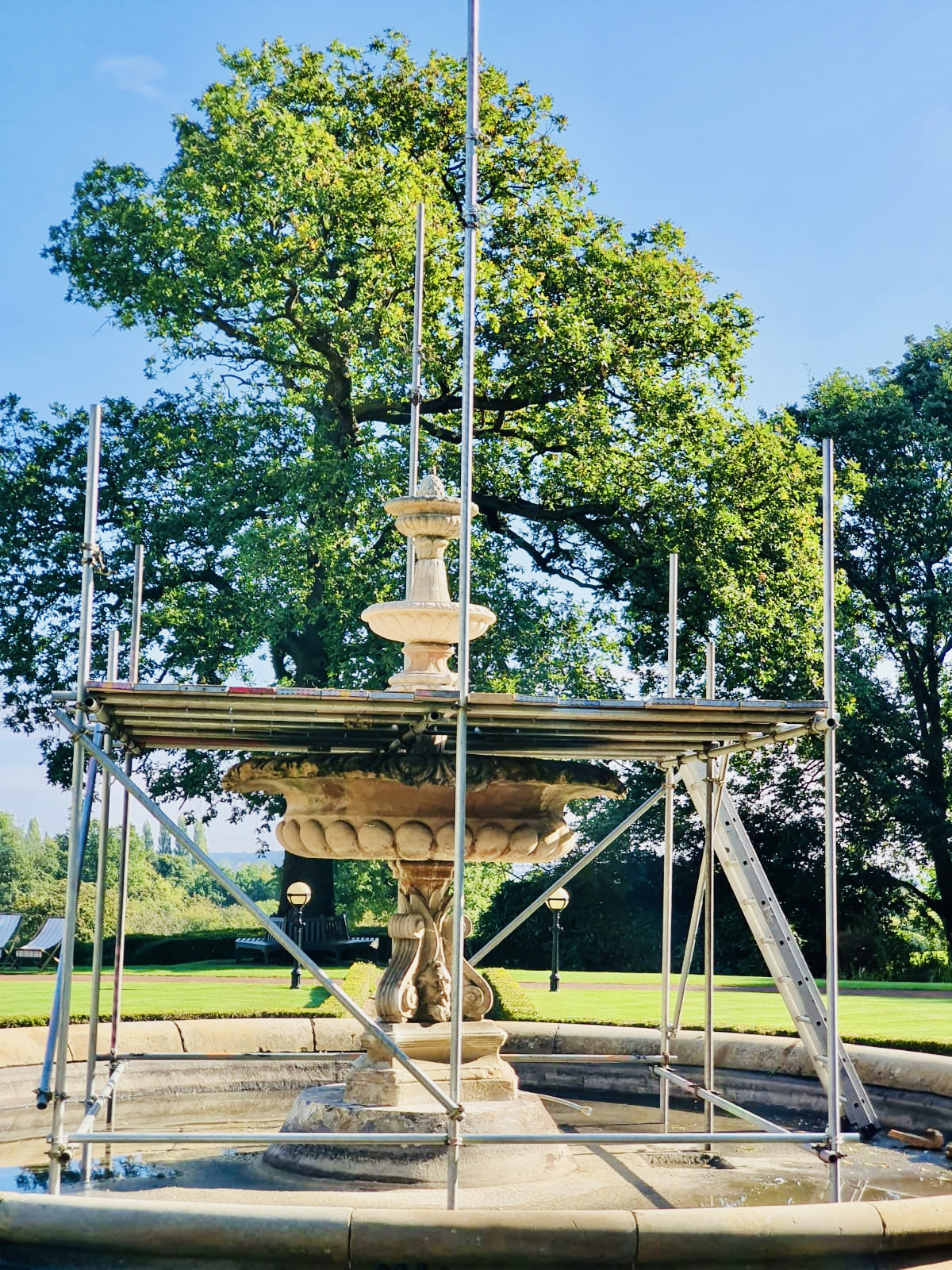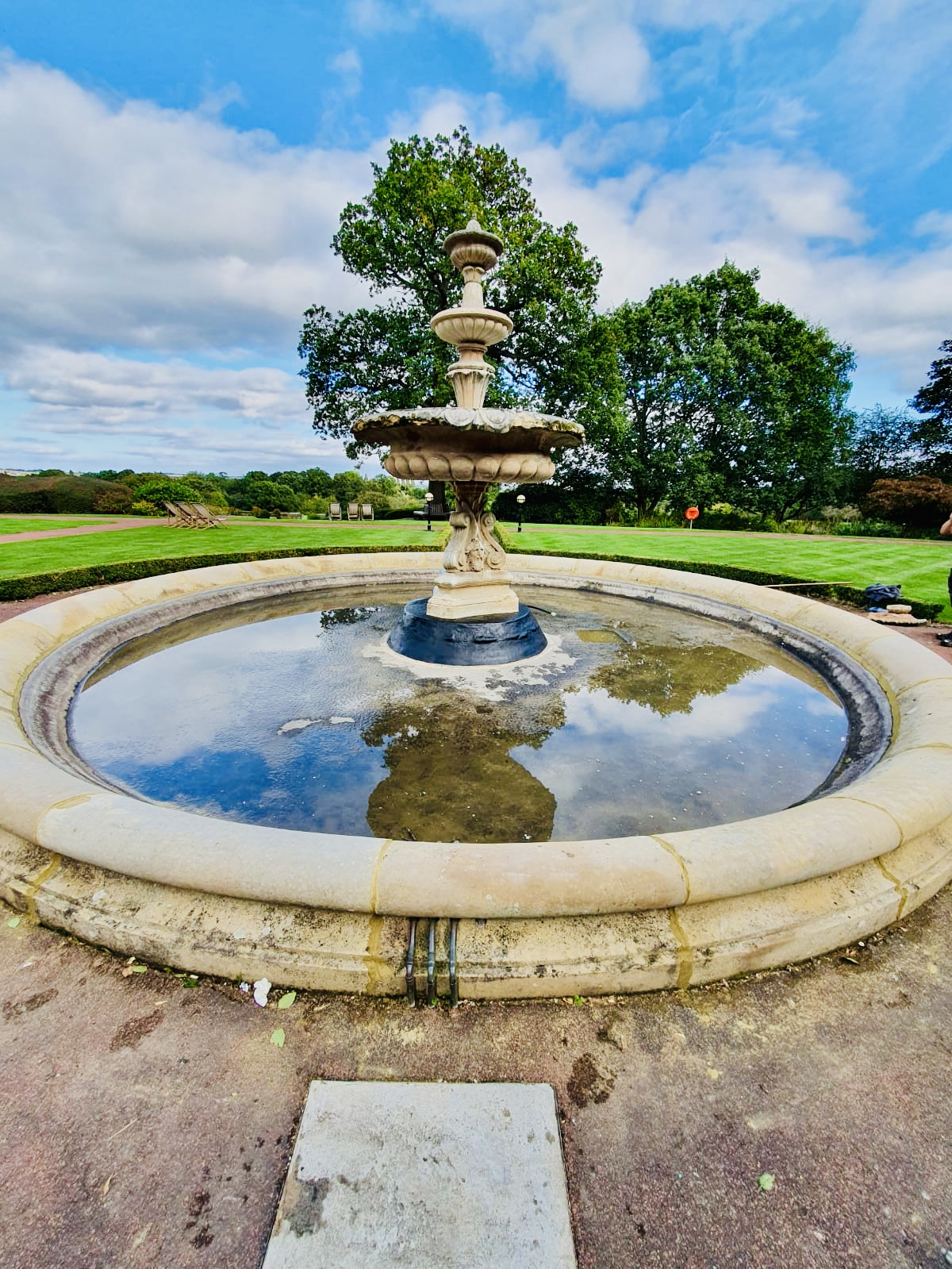 Office Locations
Head Office
5 Sidings Court, Priory Park East, Henry Boot Way, Hull, HU4 7DY
London Office
86 – 90 Paul Street
Hoxton
London
EC2A 4NA
York Office
Popeshead Court Offices
Peter Lane
York
YO1 8SU
Halifax Office
Croft Myl
West Parade
Halifax
HX1 2BQ
Open Hours
M-S: 8am – 5pm, S: Closed