Aim
Fox Group were tasked by a Property Management Company to remedy several problems with a gutter system that has been a long-term issue at one of their properties.
Objective
On our survey the gutter was found to be incorrectly installed and had subsequently sub-standard modifications made to it by previous contractors.  We identified no less than three historic attempts using unsuitable products and methods to adapt and repair the gutter system which had compounded the issues of water ingress and restricted opening of windows and AOV's along with the disruption to the communal areas and residents of the building.
How We Did It
We stripped away all the previous attempts of repair and modification and reconstructed the guttering system to serve as a functional and more maintainable product using recognised industry methods and materials.
Result
Previous Contractors Works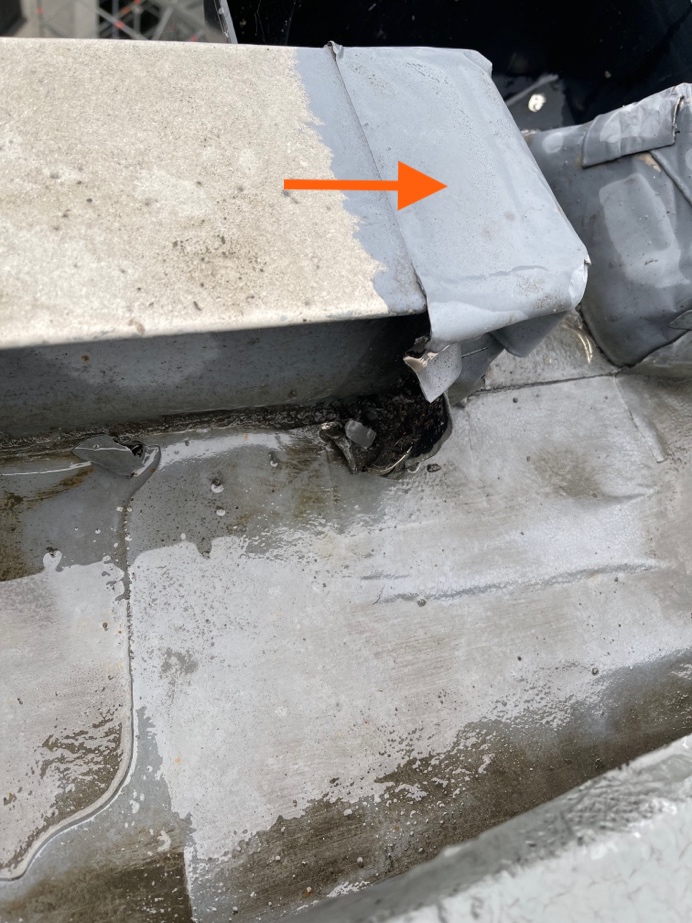 Flashing tape used to cover hole in building fabric, then painted with membrane paint.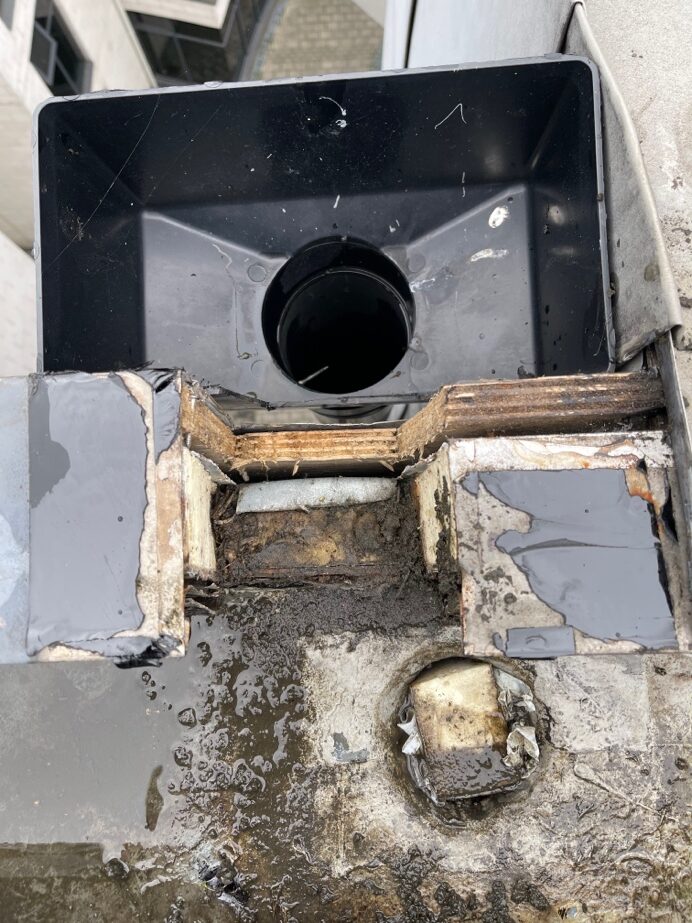 Hopper held on with single screw. Water ingress into wall cavity, rotting structure. Original downspout blocked with piece of timber and duct tape.
Hopper spout was higher than the lower level of the gutter, resulting in gutters not draining leaving standing water in them at all times.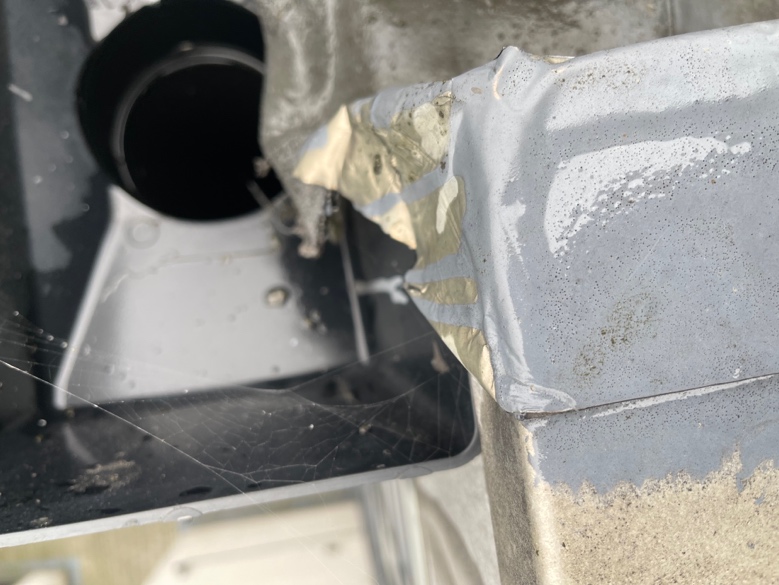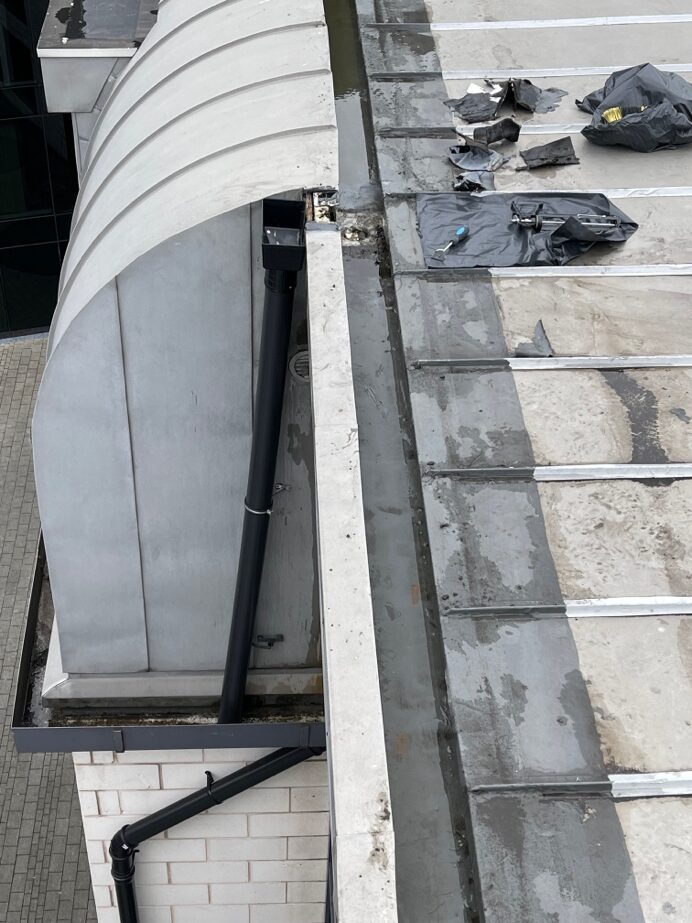 Hopper down pipe held on with a single flue pipe bracket. Down pipe restricting window from opening and blocking air vent to property.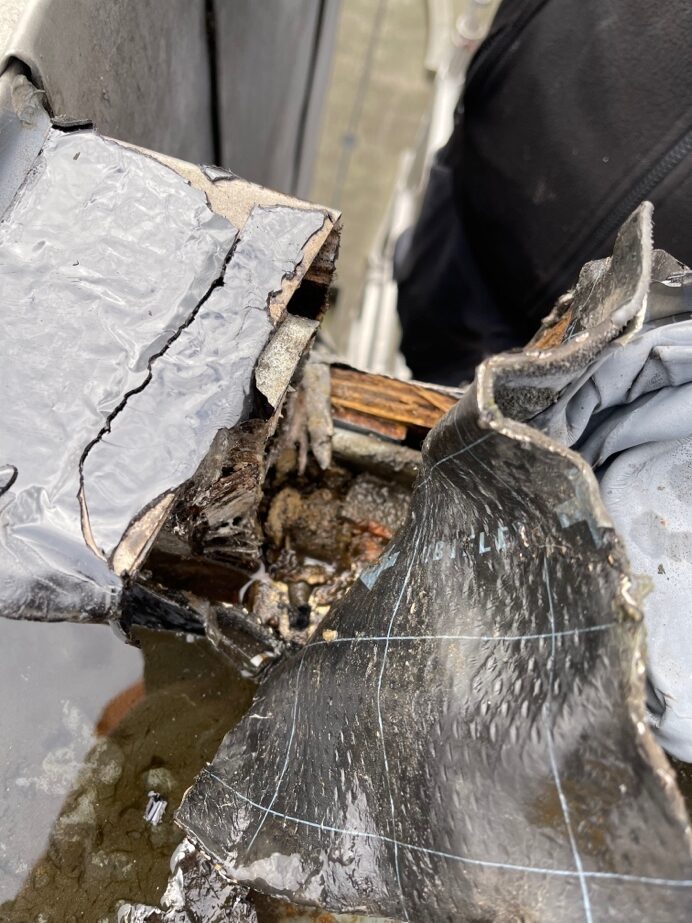 Roofing felt used to 'form' a gutter spout. Stuck on with mastic and flashing tape.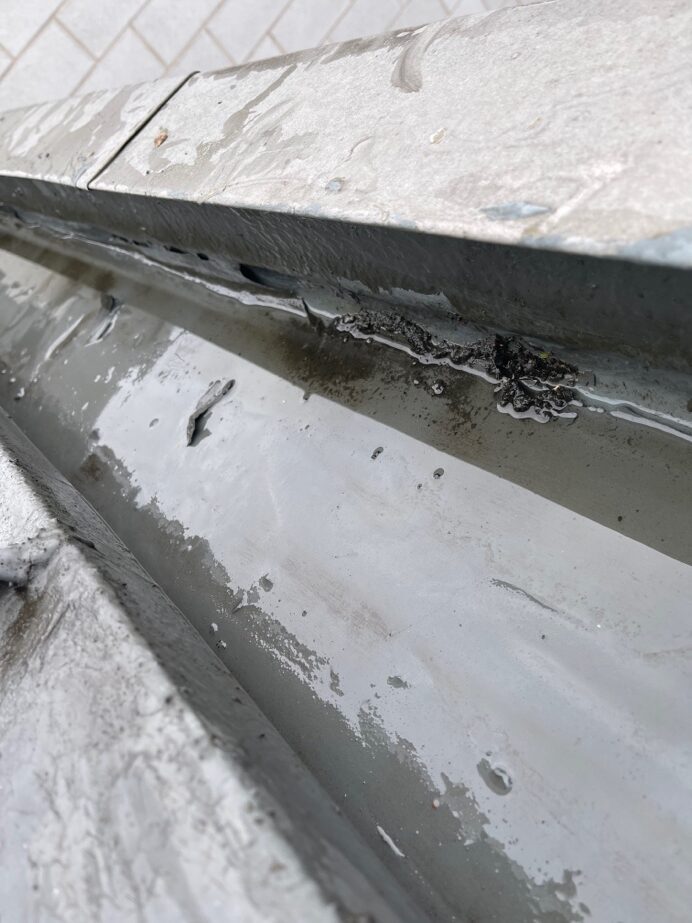 Rigid waterproofing paint used on EDPM membrane. Breaking away down complete length of gutter.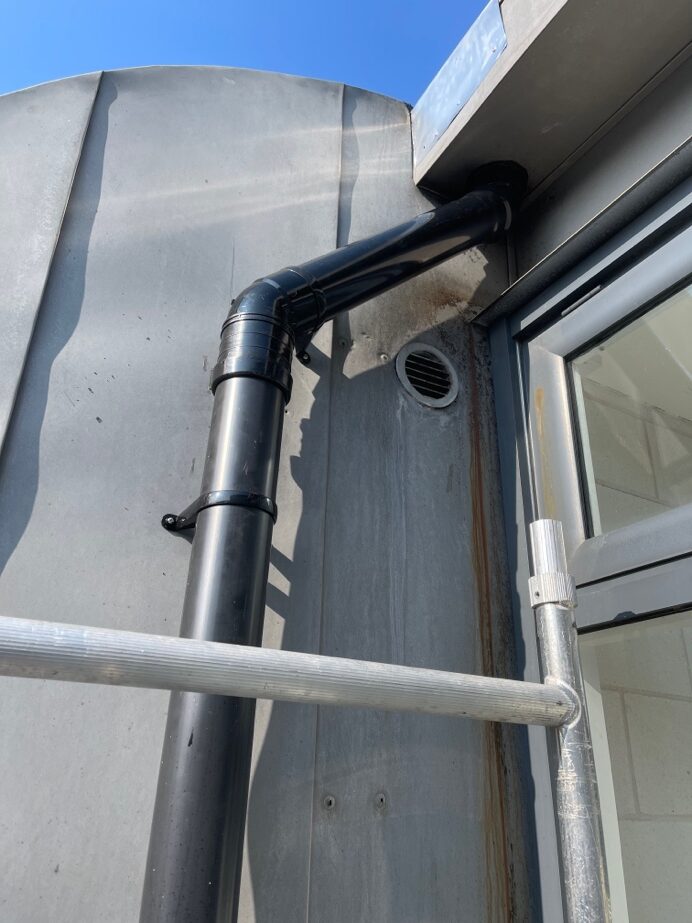 Down pipe correctly installed to bottom of gutter, with angles to clear the window and air vents to the property. Front of gutter reinstated and weatherproofed.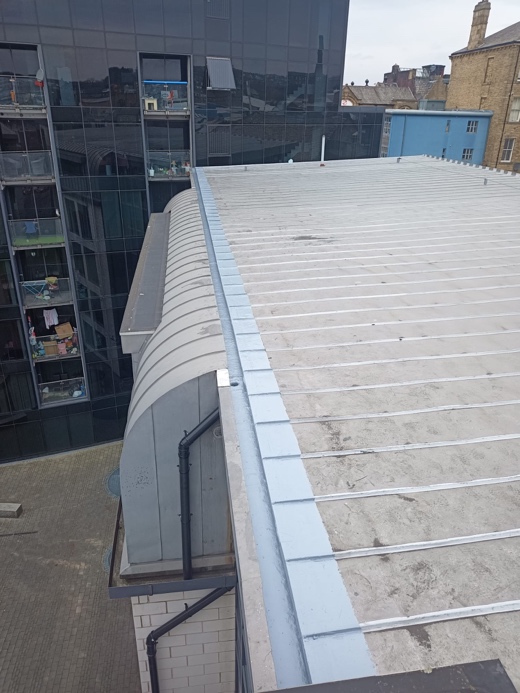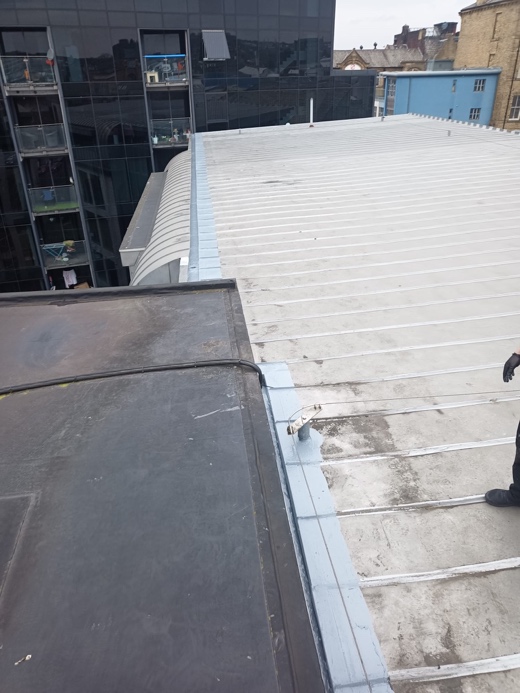 GRP gutter system installed down complete length of the building ensuring good water flow and drainage.
Office Locations
Head Office
5 Sidings Court, Priory Park East, Henry Boot Way, Hull, HU4 7DY
London Office
86 – 90 Paul Street
Hoxton
London
EC2A 4NA
York Office
Popeshead Court Offices
Peter Lane
York
YO1 8SU
Halifax Office
Croft Myl
West Parade
Halifax
HX1 2BQ
Open Hours
M-S: 8am – 5pm, S: Closed